How to Make Money with Digital Products


The internet is a great place to earn money, and the best part is that it's open-ended. It doesn't matter what your skills or interests are—online content creation allows you to turn almost anything into a job. And if you want to learn how to make money online, you should start by creating digital products. This article discusses digital products, why to sell them, steps in selling, and types of digital products.
What are Digital Products?


Digital products are intangible products that are delivered online. Digital products can be ebooks, music, videos, or software. They can also be physical products delivered digitally—for example, an ebook version of a printed book.
Why Sell Digital Products Online?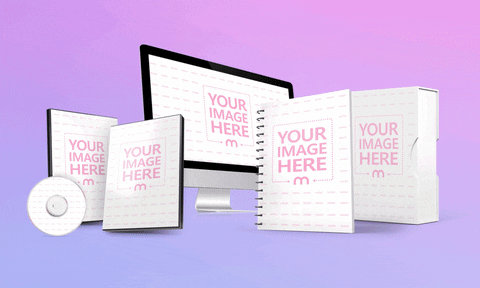 Low Investments (potentially) High Returns
If you're starting, it can be challenging to find the money for a significant investment. That's why digital products are perfect. They allow you to create with low investments and high returns.
If you want to make more money with your online business, consider selling digital products in addition to your other services or offerings!
More Profitable than Physical Goods
Digital products are easier to sell than physical goods. The main reason is that they're cheaper and easier to make, ship, deliver, and sell in bulk. There's no need for warehouse or inventory costs with digital products, so you can keep your overhead low while making more money per sale.
No Inventory Shipping or Rent Hassle
One of the best parts about selling digital products is that there is no inventory, shipping, or rent to deal with. When you sell a physical product, you have to keep track of how much product you have and where it's kept and have someone ship them out to customers. Someone has to pack up each shipment and make sure everything gets delivered on time. This can be a huge headache!
If you offer digital products, then all these problems are eliminated because there is no inventory required for your store or business.
Automated Delivery for Passive Income
One of the best ways to create passive income is by automating your digital product delivery process. This means that once you have a product, it will be available for people to buy and download at any time—no matter where they are in the world or what time of day it is.
For example, imagine that you have a great ebook about how to make money with digital products. You want this ebook to be available at all times so people can buy it whenever they want and read it whenever their schedule allows them to do so.
To do this, all you need is an app that lets you sell your ebook from anywhere in the world at any time.
How to Sell Digital Products in 4 Steps


1. Find or Create a Digital Product
There are two ways to make money with digital products, and they both start with finding an existing product that you can sell or creating your own. If you're looking for something specific and don't find it, you can make it yourself. If you do either of these things, remember to think about who your audience is and what their needs are when deciding which product(s) to sell.
2. Build an Online Store
Once you've decided to build an online store, it's time to start thinking about the logistics. You'll need a domain name, hosting plan, and website builder, among other things.
3. Use an App to Make Selling Easy
If you've been looking for a way to make selling digital products more efficient, consider using an app. These things can perform various tasks that will save you time and help keep your business organized.
For example, apps can handle inventory management on their own. They're great at handling customer relationships, too! Some even manage shipping or accounting automatically.
4. Market Your Digital Products
If you want to make money with your digital product, you'll need to market it. Marketing your product is the best way to get people interested in your offer. You can use any of these methods: social media, email marketing, paid advertising, content marketing or affiliate marketing.
6 Best Digital Products to Sell Online